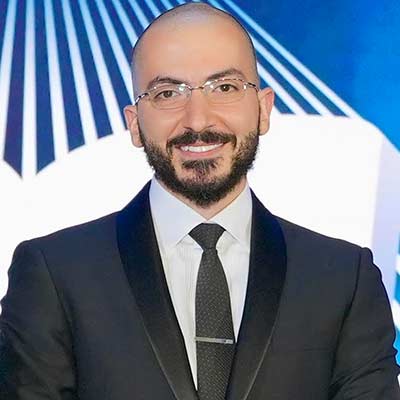 Hatem Mahmoud Massoud
Director of Learning and Development
Advanced Learning Company
Hatem is an accomplished pedagogical leader offering over 15 years of experience in education;
With a bachelors' degree in Spanish linguistics Hatem started his career as an instructor of Spanish and Arabic, then a trainer for teachers of Arabic as a foreign language at the American University in Cairo. In 2012 started his career with the IB schools from language acquisition teacher to head of department to Director of Teaching and Learning Center where he got his official training as a Special Education Needs Coordinator to help support IB students with Inclusive Access Arrangements. In 2017, Hatem moved to Jeddah, Saudi Arabia as Inclusion Coordinator, then moved to Riyadh as MYP Coordinator and Assistant Principal Academic. Hatem currently is the Boys School Principal for MYP/DP at Advanced Learning Schools, Riyadh. 
Hatem also works with the IB organization as Workshop Leader and Program Evaluator. 
Hatem is passionate about Concept-Based Curriculum and Instruction, Positive Discipline and well-being as well as being Saudi's first Global Schools Advocate.