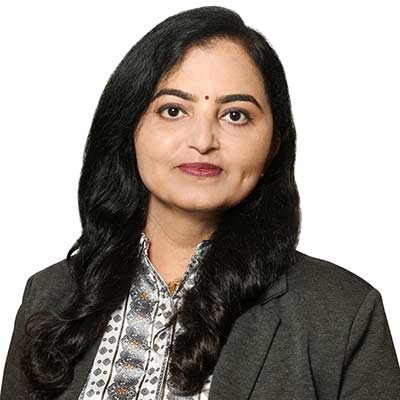 Bhawna Sajnani
Chief Digital and Innovation Officer (CDIO)
GEMS Legacy School
Ms. Bhawna Sajnani, Chief Digital and Innovation Officer (CDIO) at GEMS Legacy School, Dubai.
Ms. Bhawna is an exemplary teacher and transformational leader who leads the 350 staff and 5000 students towards sustainable and technology enabled learning. She and her team of digital coaches have been instrumental in leading change and in the transformation of GLS from a traditional school to a futuristic school with strong foundations in e-learning and innovation.
In her capacity as CDIO and as an MIEE Fellow, she has trained all the 350 staff members to become Microsoft Innovative Educator Expert ( MIEE) and has been the driving force in making the school a Microsoft Showcase School for the past five years. Her forward thinking and strategic actions led to the seamless transition of the school to successful remote learning when the pandemic disrupted learning across the world in March 2020.
In line with the UAE'S National Innovation Strategy, Bhawna continues to train students to be responsible global citizens and has earned for the school the Common Sense Media – Digital Citizenship School Certification. She has redefined learning at GLS by engaging students in programming the NAO Humanoid Robots to solve global problems thus fostering their collaborative learning, critical thinking, problem-solving and communication skills. Our students from Kindergarten are engaged in immersive learning involving coding, robotics, drones, augmented and virtual reality and other futuristic projects involving artificial intelligence and design engineering. She has trained students and won accolades for the school in competitions such as the Global Innovation Challenge and First Lego League. Bhawna has led digital citizenship workshops for parents and engaged them effectively in the Makers Market initiatives.